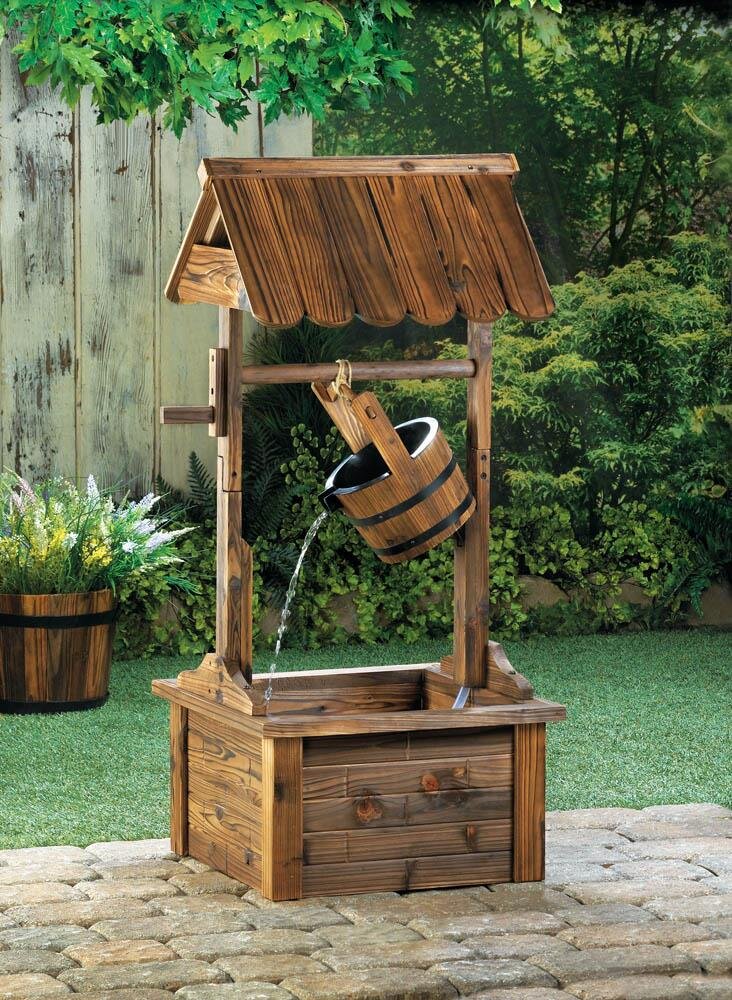 Wishing Well Water Fountain Pump Included
The magic of the town wishing well can be yours! This incredible wooden outdoor fountain features a delightful design complete with a roofed well and metal-banded bucket that spouts water. It's the perfect finishing touch for your yard or garden!
Weight 18 pounds. 19.6" x 19.6" x 44". Fir Wood.
Status: In Stock
Stock: 212
Price: $195.99